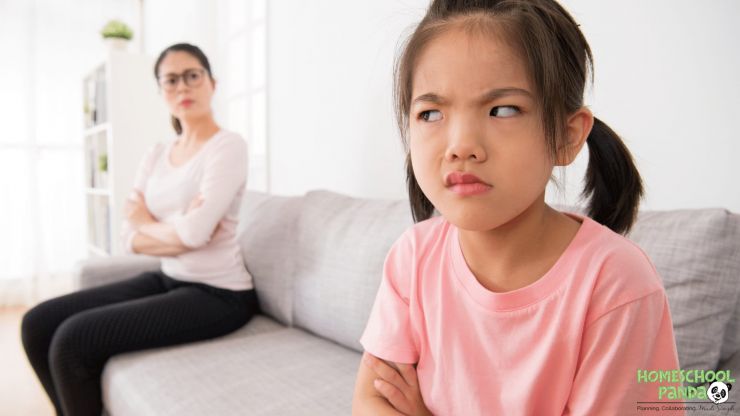 Top 5 Reasons Why You Should NOT Homeschool
Surprised? Don't worry... It is one of the best methods of educating your child. Let's just get that out of the way. However, it is not everyone's cup of tea and demands a certain kind of mindset to be successful. Today we will explore the other side and talk about a few reasons why you should not homeschool your child.
Still don't understand where this is going? Okay so here's what we mean...
We need to understand that everyone is different and every family is different. What works for you, might be a pain in the backside for someone else. Just because millions of people have started homeschooling during COVID-19 pandemic or it is trending at the time, does not mean you should do the same.

As a proud representative of the homeschooling community, Homeschool Panda gets the opportunity to talk to homeschoolers around the world. What we've realized over the years is that some parents get into homeschooling without realizing it might not be a fit for them. They get attracted to the benefits of homeschooling, start homeschooling, and find out later on that it's not working out for them. Homeschooling is not just about providing education at home. It is a lifestyle and requires your full commitment. Here HSP's top 5 reasons why you should not homeschool your kid:
1. Don't Homeschool if you're not willing to change your ways...
Deciding to homeschool is one thing but keeping up with the challenges it brings, is a separate story. Don't get into it if you lead a haphazard life and are not willing to plan and organize your routine.
2. If you Believe in One-size-Fits-All methodology, Homeschooling is NOT for You
One major reason why the traditional education system is failing is that it offers the same teaching style and syllabus to everyone. Homeschooling, however, resides in the opposite spectrum. It is based on the idea that there is NO one-size-fits-all and the education method and curriculum should complement the needs of the student. If you are not ready to accept this basic notion, it probably won't work out.
3. It is Not the Best Choice if You don't Get along with your kids & Vice-versa
Homeschooling is a team effort and if this team finds it hard to agree with each other on anything, the homeschool is doomed to fail. If you have a troubling relationship with your child and can't stand each other, it's near impossible for parent/s to play the role of a teacher. It will only make your life more stressful.
4. Don't Get into it if You Aren't Willing to Abide by the Homeschool Laws
Many homeschoolers think there are no laws for homeschoolers but that's not the case. Some states have them and some don't. In any case, it is your job to research your state's homeschool laws and abide by them. Your child's academic growth and performance have to be documented and provided to the officials when its time for the annual homeschool evaluation. The proof of your child's social maturity and progress will also help them get accepted to universities when the time comes. If you are willing to put your child's future at stake, please don't homeschool.
5. Don't Do it if you Don't Believe in it
This is probably the most important ingredient of homeschooling. Many parents get into it but aren't fully sure if it will work out. To reap the benefits of homeschooling, you have to put your mind, body, and soul into it. If you are not sure about it, it's not for you.
In the end, it boils down to one thing, your needs... If you can answer 'why you want to homeschool' and if it aligns with your requirements, go for it... It's one of the best options available and the long term benefits of homeschooling might surprise you.
We wish you good luck in finding what's best for you...