You're not alone...let's do it
TOGETHER!
Schedule a 1 on 1 or group training session with Homeschool Panda.
FEATURES
---
Everything you need to homeschool in one place! From planning & record-keeping to connecting with like-minded parents in a safe and secure platform. Created by homeschoolers for homeschoolers.
From managing planned assignments to creating on the go assignments & events, you can manage it all from Homeschool Panda.
The dashboard is your control center to get a snapshot of all the Homeschool Panda tools to keep you organized and connected.
Automated and customizable homeschooling lesson planner to generate and schedule multiple lesson plans.
Import lesson plans shared by others within the homeschool community
Scan search & add books to My Books and add them to custom shelves.
Add pictures to assignments to generate an end of the year portfolio or keepsake.
Automatically generates Transcripts, Grade Report, Portfolio, and more! A must for all homeschooling reporting.
Manage daily finances using the budget and expenses tool.
Secure Ad-Free Social Media Tool. Share your homeschool journey with content, images, and videos. No selling of data to 3rd parties
Why Homeschool Panda?
---
Homeschool Panda's online homeschool planner lets you organize the lessons and saves valuable time. Moreover, this innovative digital planning record keeping & collaborative system can be accessed from anywhere and on any device.
01
You'll no longer have to worry about falling behind in your homeschooling.
solution
Easily shift your entire lesson plan forward by dragging and dropping assignments on the calendar. Mark 'Days Off' and Homeschool Panda will automatically shift your entire lesson forward to the next assigned day.
02
You do not have to keep boxes and binders of homeschool record anymore.
solution
Using the Homeschool Panda's mobile app, you can add pictures to every assignment to automatically create a portfolio/yearbook for homeschool record-keeping.
03
Looking to motivate your student to become an independent learner?
solution
Enable the student portal for your children so they can see all the assignments assigned to them and mark them complete.
04
Want to connect with homeschoolers, educators and parents without compromisng your and your children's security?
solution
Panda Connect is the world's 1st social networking tool dedicated to promoting education in a safe, secure and ad-free app. Share your homeschool journey with content, images, and videos.

4,422,500
EST'D GLOBAL HOMESCHOOLING POPULATION

113
NUMBER OF COUNTRIES HSP USER ARE FROM

14,778
NUMBER OF HOMESCHOOLERS IMPACTED BY HSP
Homeschoolpanda.com
The Homeschool Panda

App available for Android and IOS

.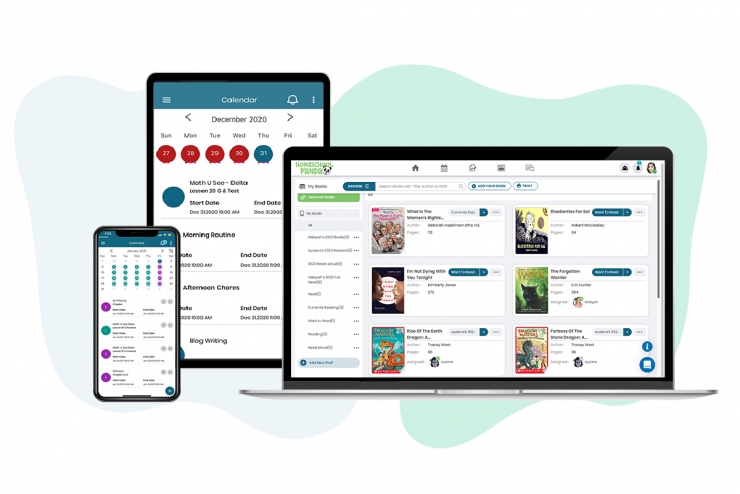 LATEST FROM OUR BLOGS
---
Got questions?
Customer support is our highest priority. We're here to answer all your questions via our Support Docs, Video Demos, and 24/7 Live Chat.