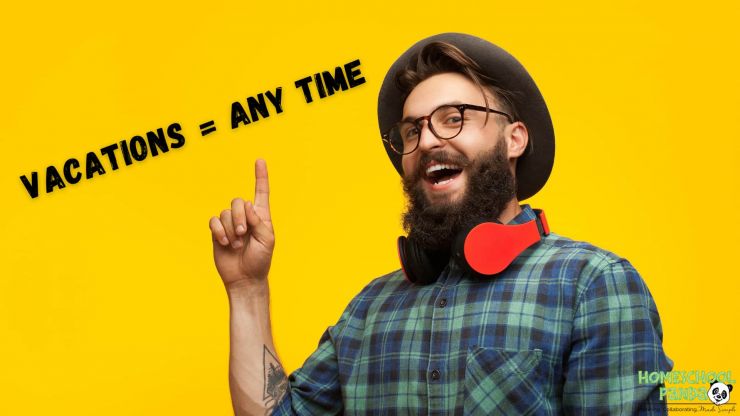 Things Only a Homeschooler will Understand
As a homeschooler, you might be oblivious to things like "summer break" or a "prom night". But there's a lot of cool homeschooling stuff, that the outside world (public schoolers) doesn't quite get. Today we'll talk about some terms & phrases, only a homeschooler will understand.
Related: Tesla CEO Elon Musk Thinks Traditional Schools are Useless
The acceptance for at-home learning has increased in the last decade or two. However, we are still not quite there yet. Traditional schoolers still consider homeschools as a different universe and its inhabitants', as aliens. Here are a few terms from the homeschooling language, that the rest of the world doesn't understand.
Double Up
Do you know what it means when a homeschooler says, "DOUBLE UP"? No, it doesn't mean double thumbs up. It's when the child wants to skip a school day and just add this session to the next. Think of it as trading off temporary freedom for tomorrow's double school time.
Co-op
What is a homeschool Co-op? It's a school day where families get together for a group class, to achieve common goals. A Co-op consists of but is not limited to, fun activities like painting, crafts, social bonding, academics, or an amalgamation of these.
So basically, you get to have fun & socialize in one of your weekly school days. That's going to make a lot of public schoolers jealous...
Trips and Vacation
For a regular student, it's an activity that may or may not happen on an off-day. Well, for homeschoolers that can be any day, anytime... Remember the 'doubling-up'?... Wink Wink!
Field Trip
It's when you go to a historic place with your school to "learn", right? Nope, for homeschoolers, a field trip is... every time they step out of their homes. That's because everything you do is a learning experience in homeschooling.
Here are some other terms that are used in both worlds but mean slightly different;
Classmates: Siblings
Homework: Everything.
Teacher: Parents
Another cool thing about homeschooling is that it allows students to earm money while they learn... So basically, they're making bucks while regular schoolers are studying? Yes, that's right, now you're understanding what homeschooling is...
We need to understand that homeschooling is a thing and stop pretending that it doesn't exist. It requires full commitment and a certain kind of mindset but once you get a hold of it, the long-term benefits of homeschooling will surprise you.
If you are afraid of sending your kid back to school and plan on homeschooling during COVID-19, Homeschool Panda can guide you on how to homeschool. HSP makes homeschooling so easy...
Related:Homeschooling During COVID-19 | The Importance of Digital Record Keeping
You can use the HSP's planner to organize lessons, schedule events, build a portfolio, and keep a check on the child's progress. There's also an online homeschooling program, Crash Course to Homeschooling, that will help you master the art of homeschooling in no time. The best part, however, is that its one price for the entire family...
Also, if you're a homeschool mom looking to earn some extra cash, check out our affiliate program. Homeschool Panda has got all aspects of a homeschool covered...