Holiday Gift Guide 2020 for Children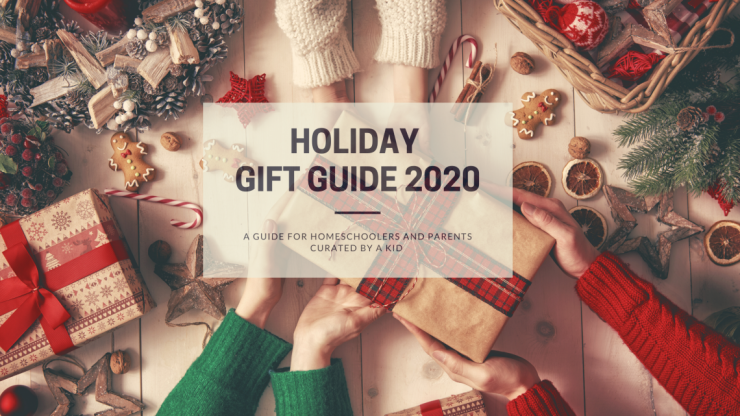 Gifts are a great way to display our love and gratitude to our loved ones. Gifts should be thoughtful, purposeful and helpful to the receiver. Below is a curated gift guide by a kid and is perfect for kids from 4 years old to even teens.
Games:
Outfoxed Boardgame:: It relies on critical thinking, decision making, elimination, & teamwork. The goal is to find the culprit fox.
Alphabet Bingo: This twist on classic bingo helps kids learn and practice letter names and sounds. It helps develop letter recognition, plus vocabulary and language skills.
Seek-A-Boo Flip-and-Find Word Cards: It helps build vocabulary, cognitive skills and patience. It also helps with focus on color and letter recognition, memory, and physical movement.
Chess: Why am I even writing this? It helps build strategy, critical thinking skills, great activity to play with the family and is deadly fun.
Nintendo Switch: I don't need to say how fun it is but it does help with critical thinking skills, strategy and eye-hand coordination.
Twister: It's a fun classic game that never gets old. It helps with colors and following directions and rules. It's a great game that you can play with multiple people. It helps with physical activity and teamwork. It's great for all ages pretty much besides a little too much flexing. The board could be a little bigger and sturdier, but it is truly a fun and spirit full game.
Trouble: It's a game almost anybody can play. It helps teach kids patience, counting, rule-following, and winning and losing. It is a game you can play over and over again.
Build and Tinker:
Imagination Patterns: Teach your children colors, shapes and counting. Promotes pattern recognition and concentration. It also teaches problem-solving and independent playing.
Kiwi Crate: Helps with creativity, sharing, critical thinking, teamwork and following directions. Variety of products applicable to babies to adults. Purchase Subscriptions or one-off items.
LEGO Bricks: Helps with creativity, sharing, and following directions. Anybody besides toddlers can play with them.
Magna-Tiles: You can play with it at any age and is a very fun game to play together. It helps you learn how to play independently and teaches building techniques.
Abby's Garden Planting Activity Kit: Teach your children the art of planting & gardening with this 17-piece gardening set.
Stay tuned for our gift guide about books, game schooling items and more.