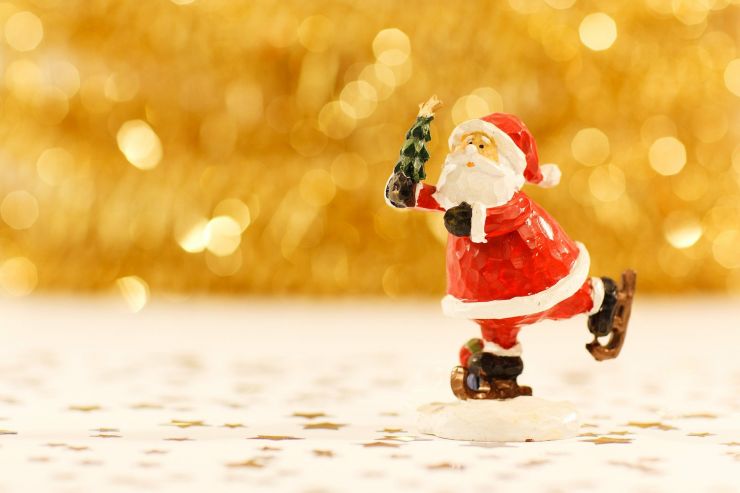 What is Christmas? (A Mini-Unit!)
I love mini-units every December.  Since our first year of homeschooling, we've done some variation of a unit study annually.  We've studied astronomy & the winter sky, holiday traditions around the world, geography of the arctic regions, the history of expeditions to the poles, and so much more.  We've completed Christmas Mad Lib after Christmas Mad Lib.  Read nearly every Christmas storybook our libraries have had. And drank more hot chocolate than any four people should ever drink! (But, oh, is it good!)

But I need the units to be EASY to implement, LOW on prep-work, and FUN. 

So that's what we've created for you!  

This mini-unit is low-prep & easy to implement.   Each day is themed but the activities do not build on each other.  So it's easy to do as little or as much as you want. 

It was created with the upper elementary student in mind (4th - 6th grades).  But if you have younger students, they can easily come along.  And if you have middle school students, they can have fun with it, too.  
What's included?  
A prep list, so you can have everything ready before you begin
5 days of various activities
Nightly family movie suggestions & a snack idea (recipe link included)
A YouTube playlist with all of the videos on it
Links to all of the (free!) resources
In HSP, the lesson plan includes links to the resources as well as the book list, so you can easily add it to your records.

Ready to get your own copy of it?  You can download the .pdf here.  We also made it easy for Homeschool Panda users by creating it in the Lesson Plan Marketplace!  You can right-click to copy this link and paste it into the Marketplace OR you can search What is Christmas? and the lesson plan should pull up. 
Do you want even more ideas?  Check out this post for the book links in this unit & other Christmas activities.