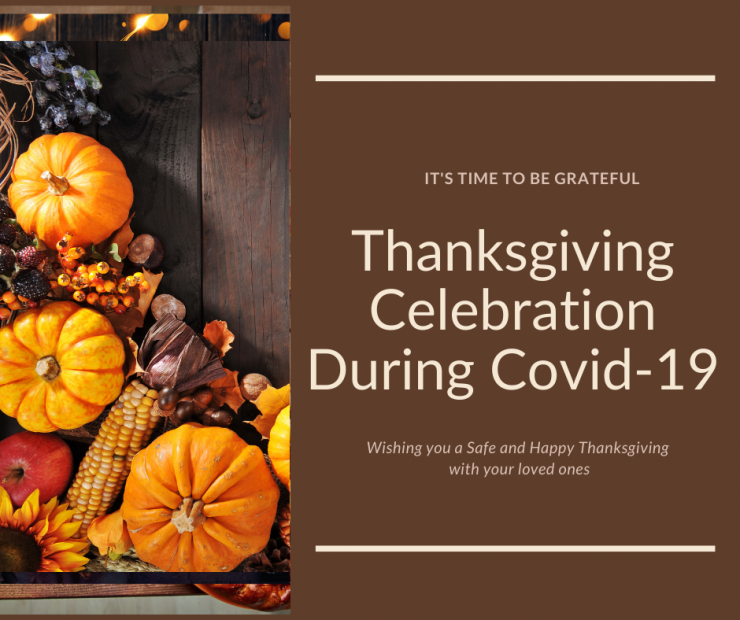 Safe and Happy Thanksgiving Celebration During COVID-19
Thanksgiving Day can never be complete without several things, including family gatherings, feasting and most importantly filling our hearts with gratitude. The latter, though simple, play a significant role in shaping our lives for the months to come.
However, for many of us, this Thanksgiving will be a unique one as we stay home to keep ourselves and others safe. On a positive note, it also allows us an opportunity to get creative and think out of the box to still make this holiday a memorable one for our family.
A virtual dinner with family and friends - your menu can be whatever you want and not have to worry about others. Don't feel like cooking? Just order in, no one to judge you.
Create new traditions - spend more time with family playing games, exploring outside, instead of spending hours cooking away.
Celebrate by giving back - there is a lot of need for food and warm clothes, especially during this difficult economic time. It is a great way to teach our children about sharing and giving and instilling the true essence of Thanksgiving values. To find your local food bank and learn how to donate, log onto feedingamerica.org.
Perform activities together that will allow us to become more grateful. Teaching children how to express gratitude regularly is an important skill that will benefit them their entire lives. Homeschool Panda created some activities for you to enjoy with your families that you can download from here.
We hope you get to enjoy some quality time with your precious ones in your life. Our special thank you to all of you who work so hard to make a positive difference in your children's lives. We know how tiring, selfless and unconditional parenting and homeschooling entails, so know that your work and time matters. The time you take to teach, talk, play with your children is helping in shaping their future and our future generation.
Wishing you and your loved ones a safe and Happy Thanksgiving.