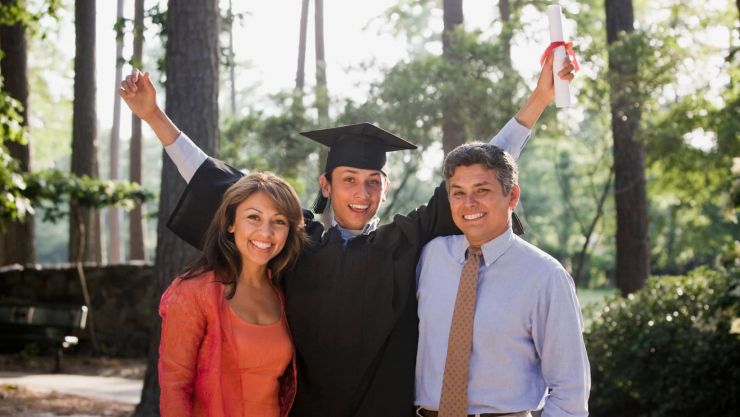 How to Start Homeschooling Today
Homeschooling might sound like a daunting task and it is, but with proper guidance, YOU CAN DO IT! Remember, no one can love your child as you do, no one knows them more than you, and no one can educate them better than you. You are the best teachers they can ever have. All that is needed now is to equip yourself with the right tools & resources to deal with the challenges. You can dive right into our online course, Crash Course to Homeschooling, or keep reading if you wish to learn more about how to start homeschooling.
Recent times have shown that people prefer at-home learning in a crisis and millions of Americans decided to homeschool during the COVID-19 pandemic. However, the benefits of homeschooling are more than just the ability to educate your child at home and the only way to discover all the advantages is to seek guidance & plan. Failing to plan is planning to fail…
Related: Why Homeschooling your kid is a Good Idea
5 Steps to Start Homeschooling
Whether you have decided to homeschool during COVID-19, for religious requirements, or due to any other reason, deschooling your child is the prerequisite, if they are studying in a public or private school. You will have to fully commit to this lifestyle to reap the benefits of homeschooling. After deschooling, make sure to follow these 5 steps to start homeschooling:
Homeschooling Laws
Know that these regulations were made to aid you. Don't be scared to comply or try to ignore these laws. Some states/countries have strict homeschooling laws, others might not even have any. Since it's your first time, it is good to research the homeschool regulations for your state/country. Find more information on HSLDA's website.
Connect with other Homeschoolers
Two heads are better than one... In a society where the concept is misunderstood, connecting with a homeschool community is a good idea. Knowing that a group of like-minded people has your back, helps boost confidence and that is the key to success in homeschooling. Their experiences can teach you how to homeschool effectively & efficiently. Moreover, being part of a community of homeschoolers also makes it easy for you to access educational resources like the curriculums and learn about different homeschool ideas.
Explore different homeschool styles
You need to remember that home is not a school. Unlike traditional schools, here, you get a chance to explore what & how your child would like to learn. This is one of the major benefits of homeschooling and one that attracts many parents to this method of education. Use this flexibility to your advantage.
Explore the different homeschooling styles and choose the one that fits your needs. There's no one-size-fits-all here. Use this flexibility to your advantage.
Homeschool Curriculum & learning materials
Do not flood yourself and your kid with too many curriculums and learning materials. It can become quite overwhelming. Find out what your child likes and get the homeschool curriculum and educational material accordingly. You can always purchase new ones if or when required. It's about the quality of education and not about the quantity of educational material. Do it for yourself and your child's sanity…
Related: Master the Art of Homeschooling
Get Help
Whether you work from home or go to an office, at some point, you will find it hard to balance homeschool and work. This will not only add to stresses in life but also influence your child's progress.
Make things easier by involving your loved ones at home. Other family members, like, grandparents and your siblings can also teach your kids. You can ask them for help and let them teach your kids when you cannot. This will help ease your homeschooling experience and the students will get to learn in a different style as well.
Homeschooling is not everyone's cup of tea and embarking on this journey without proper planning will lead you nowhere. To be successful at this, you will have to understand the concept in-depth and equip yourself with the right tools. That is the only way to reap the long-term benefits of homeschooling