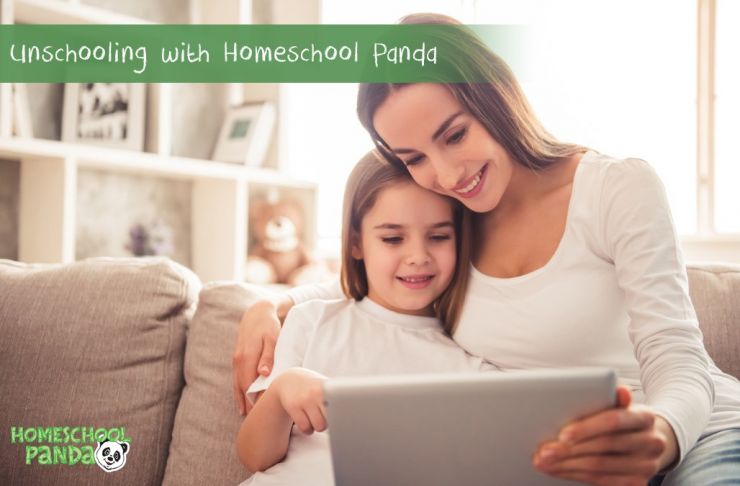 How to use Homeschool Panda if you're an Unschooler  
Homeschool Panda is the world's first social media networking application for homeschoolers. It has inbuilt lesson planning, collaborating and other essential tools needed to make your daily homeschool experience easy, organized and efficient. The Panda's flexible usability allows the individual to plan, create and use the tools in a customizable manner due to which it is the perfect platform for unschooling families!
HSP lets the child lead:
Homeschool Panda knows that in an unschooling family, the child leads which is why we have HSP Kids. Homeschool Panda Kids allows the child to log in through the credentials generated from the parent account. It lets the child view, create and mark assignments and tests complete. The child can view and edit the calendar, add books to the My Books library and even rate and review the collection! With a personalized profile of the child and the ability to add friends, and communicate with the parents via panda messenger, the child is his/her own boss!
HSP gives countless learning opportunities:
With HSP, everything for the child is a learning opportunity. The child gets to navigate through his/her account, view all the tasks and plans for the day in one place, add categories and tasks, view overdue assignments and even engage in group chats. Every day is a new day for the unschooler!
HSP is user-friendly:
Parents can document moments and activities by quickly adding in assignments without any hassle. They have the option to add pictures for visuals on the calendar. The most interesting part is that with HSP, they can track and assess the unschooler's progress by generating a weekly, monthly and yearly portfolio with photo snippets for each day!
HSP digitally documents everything:
Learn through life with HSP. Your child's daily baking is a math class, the walk in the botanical garden is a science lesson and the visit to the museum is a history lecture. Document everything by creating lesson plans and events.
HSP has got you covered!
HSP knows that life has its ups and downs and so, with the reschedule option, it allows you to automatically shift your schedule ahead, thereby eliminating all your planning worries!
Accomplish the perfect unschooling day with Homeschool Panda!