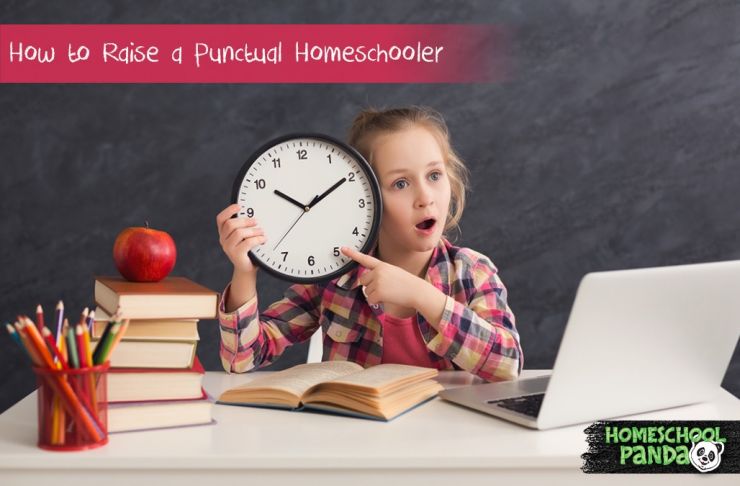 How to raise a punctual homeschooler
"Preparedness and punctuality are the two most important characteristics of a leader." -John Andreas Widtsoe
One of the biggest perks of homeschooling is being able to have a flexible schedule based on the parent's needs and the child's interests. So, the question is: how does one teach the importance of punctuality to the child when there is no external or societal pressure?
1. Tell your child that it is always quality over quantity
A lot of parents make their child multitask in order to teach them the importance of accomplishing tasks on time. Though multitasking is a capability in itself, parents should encourage quality over quantity. They should measure the amount of time it takes their child to accomplish a task and then plan their schedules respectively.
2. Set rewards for time-based tasks
A great method to teach children about punctuality is to give rewards when they complete a chore on time. The children's tasks should be broken down to analyze their performance, eliminate their weaknesses, and polish their strengths.
3. Use time measuring tools
Some homeschooling mothers follow the three-minute rule. The children should explain the summary of a short story or whatever they have in mind, within the allotted time and without missing out on the important bits. If they cannot do so, they must try again. Whilst this method might not work for many, children can learn time management if: they're taught to tell the time early, if everything around them revolves around time and if the use of a stopwatch, a clock, an alarm, or an hour-glass is done.
4. Practice what you preach
It is crucial to be punctual yourself if you want your children to know the importance of time. If you don't make a big deal out of deadlines and don't reach a place on time, it is very likely for your child to follow your footsteps.
5. Make a routine
A solid routine is the best way to get the child on track with time management. Make a routine that suits you and your family and be strict about accomplishing the tasks on time. You can also experiment with weekends by making them no-routine days or flexible days so that the routine never gets tedious.