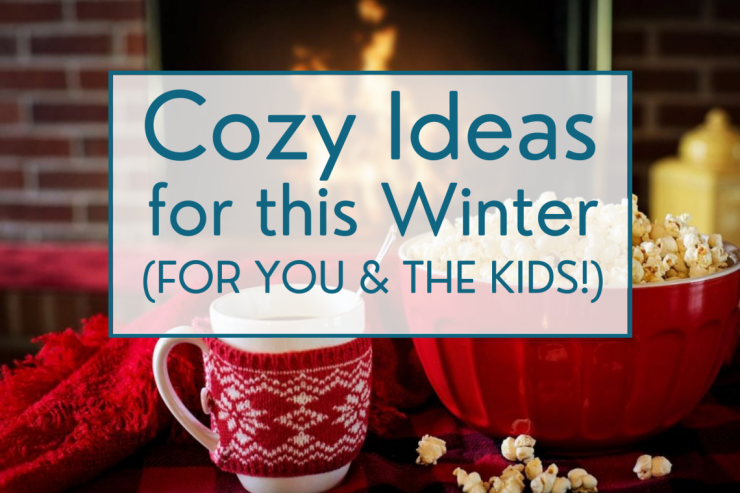 Cozy Ways (for You & the Kids) to Spend this Winter at Home
Early sunsets. Snowfall after snowfall. Cold temperatures. Add in COVID numbers that continue to rise.

And winter is looking LONG.

We can choose to dread the months ahead or we can find things to look forward to, things that will leave us with fond memories.
...Around the Table
You've seen pictures, I'm sure, of beautiful tables set for poetry tea time. Maybe that has appealed to you but you haven't tried it yet. Or maybe you scrolled right on by knowing that image isn't your style.

The beautify of poetry tea time, though, is its adaptability.

This post gives some great non-poetry alternatives. Nourishing My Scholar gives you some great ideas on adapting it to fit your own family's lifestyle. And this beginner's guide from Rooted Childhood is fantastic for giving you the basics…and lots of alternatives!
...on the Couch
When the afternoons get dark early & the temperature drops, you'll find us on the couch with a blanket, a list of winter-themed shows, and the remote control.

I dismissed the role of TV in our homeschool for some time before I realized how much my boys learn from it. Now? We embrace it! Every week, they watch at least one documentary as part of school time. And in that time that I'm cooking dinner, you'll often find me watching from the kitchen while the kiddos are on the couch watching.
...with a Stack of Books
Winter reading list (+ bookshelf of winter books)

Homeschool Panda has made it easy for you to add some great winter titles to your days. When you go into My Books, click on Featured Books (in the left-hand column). You'll find bookshelves we've created around different themes. Just click on the + to save the book.
...connecting Over Zoom
Yes, the dreaded Zoom. I know many of us are burnt out on doing things over Zoom. But why? Well, usually it's because we're sitting and staring at each other, feeling forced to make conversation. But that is rarely the way we connect in person! So what if we connected in a more natural way?

If you were hanging out with that person in real life, what would you be doing?
Change your mindset from Zoom being the event to Zoom being the tool you use to do something else.

What's your favorite way to spend your winter days?