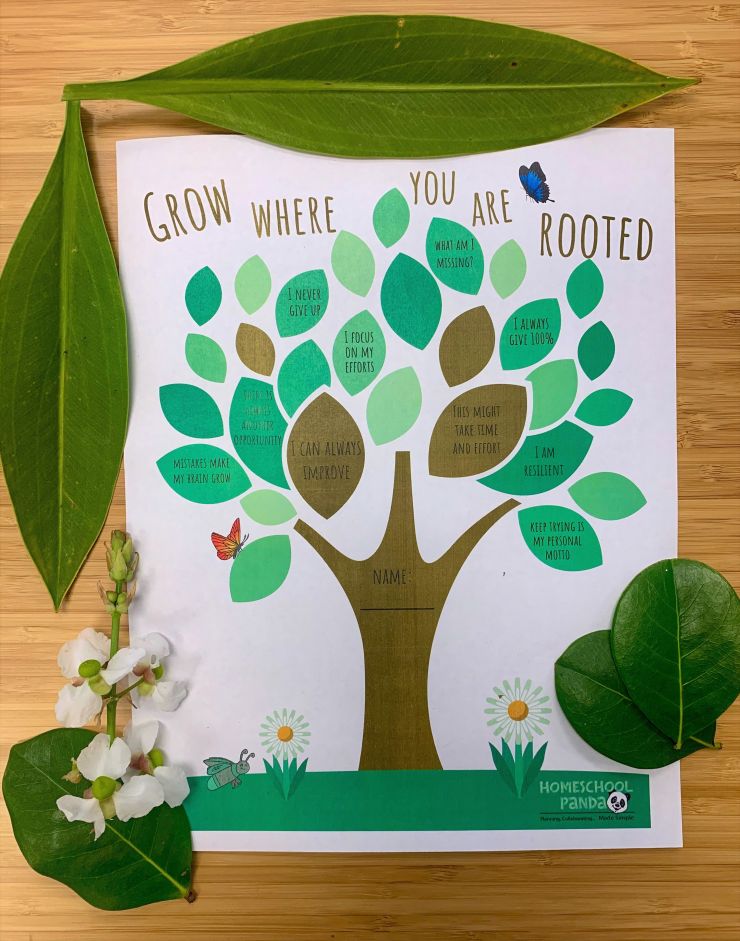 Homeschool Panda March Printable: Grow where you are rooted
Spring is officially here!
The spring season symbolizes new growth, love, hope and promises that everything can begin again. Spring is an exciting time, and many look forward to the warmth and the longer days ahead. In honor of the new spring season, Homeschool Panda wanted to emphasize growth for our printable this month. No matter how little or big the progress is you make, you are always growing to be the best you can be. A little positivity and motivation can go a long way in every aspect of your life.
Homeschool Panda has created a series of different activities that promote a growth mindset and learning. We hope you and your family enjoy these printables that we have created and take a little something from each of them to enhance your child's mind this springtime.
Happy Homeschooling!